Adding Your Inventory
Create products, assign items and generate barcodes
Inventory should make you smile!
You love what you do. We love what you sell. Your products and people tell your story and Wrkmash makes it easy to upload your items from other platforms, spreadsheets, or simply one by one - leaving more time for story telling.
One and done!
Load your inventory once and it will appear throughout Wrkmash - on your eCommerce website for sale, on your register for sale and throughout accounting and invoicing.
Customize your product mix
You are in control. Create your own categories, assign items to different brick and mortar or online stores, and manage your inventory based on deliveries, vendors, supply, demand - however you'd like!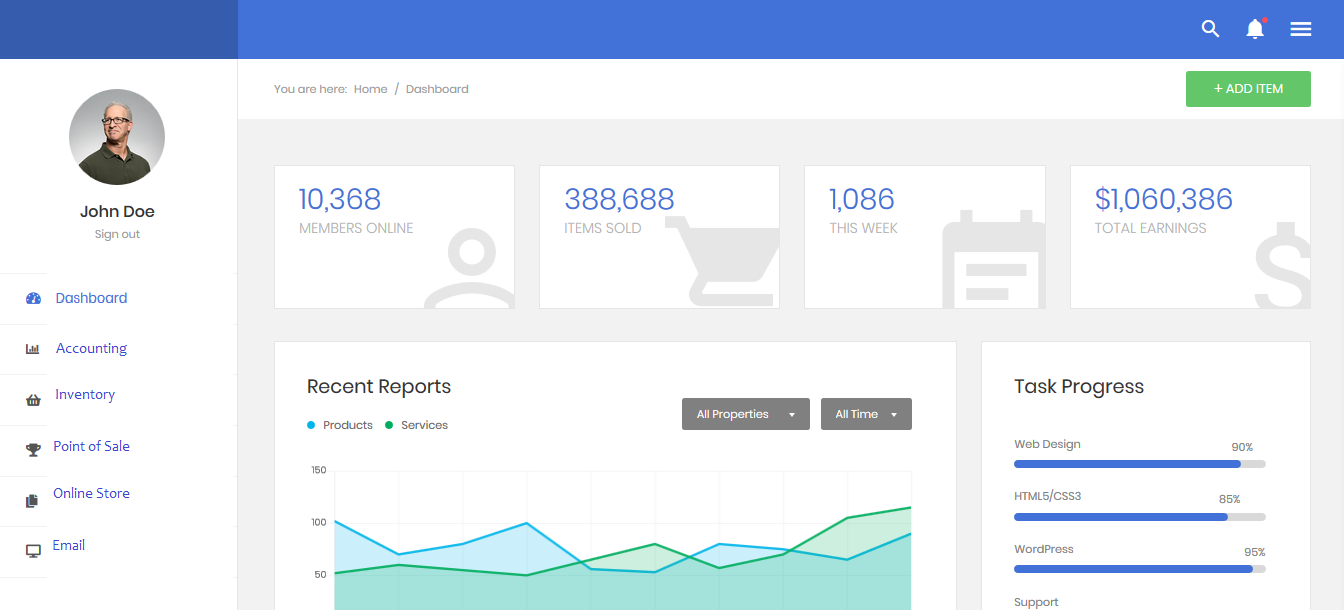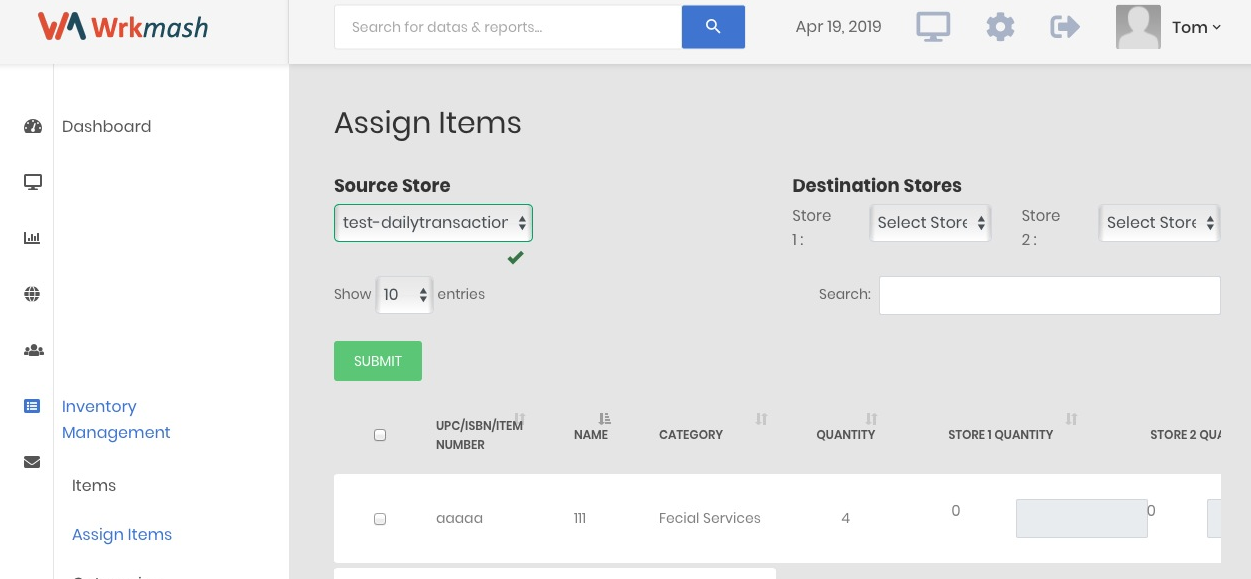 Track every product in and out
Cut waste, cut costs and cut to the chase
Products & Services
Easily upload or input your products or services into Wrkmash. Import items directly from other apps or upload a spreadsheet in seconds. Once this is done, you will be able to view, manage and sell you products across all three channels - point of sale, online store and invoicing.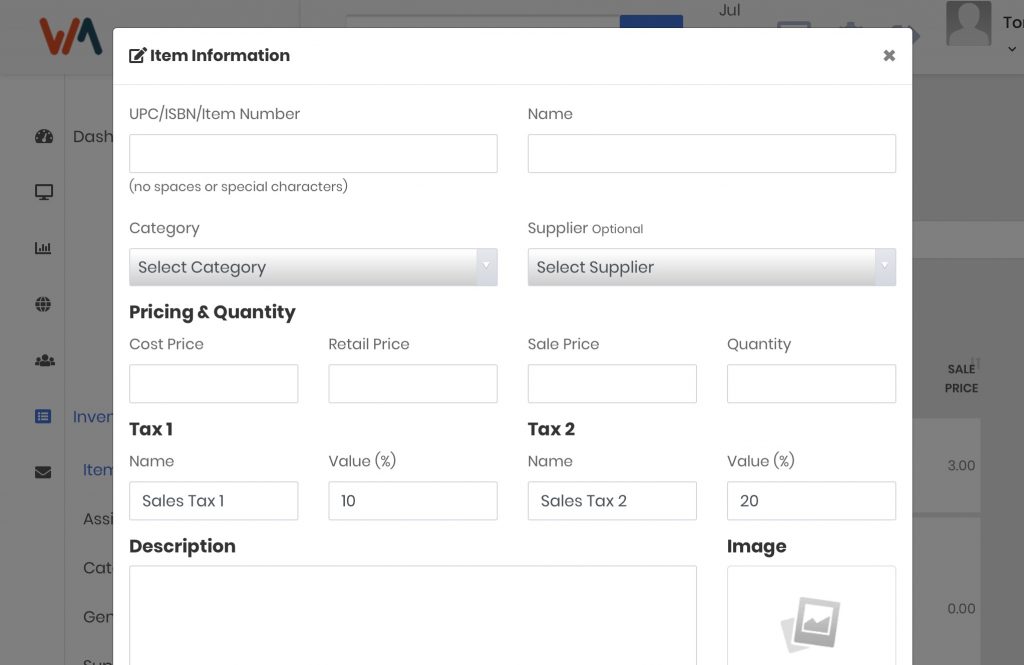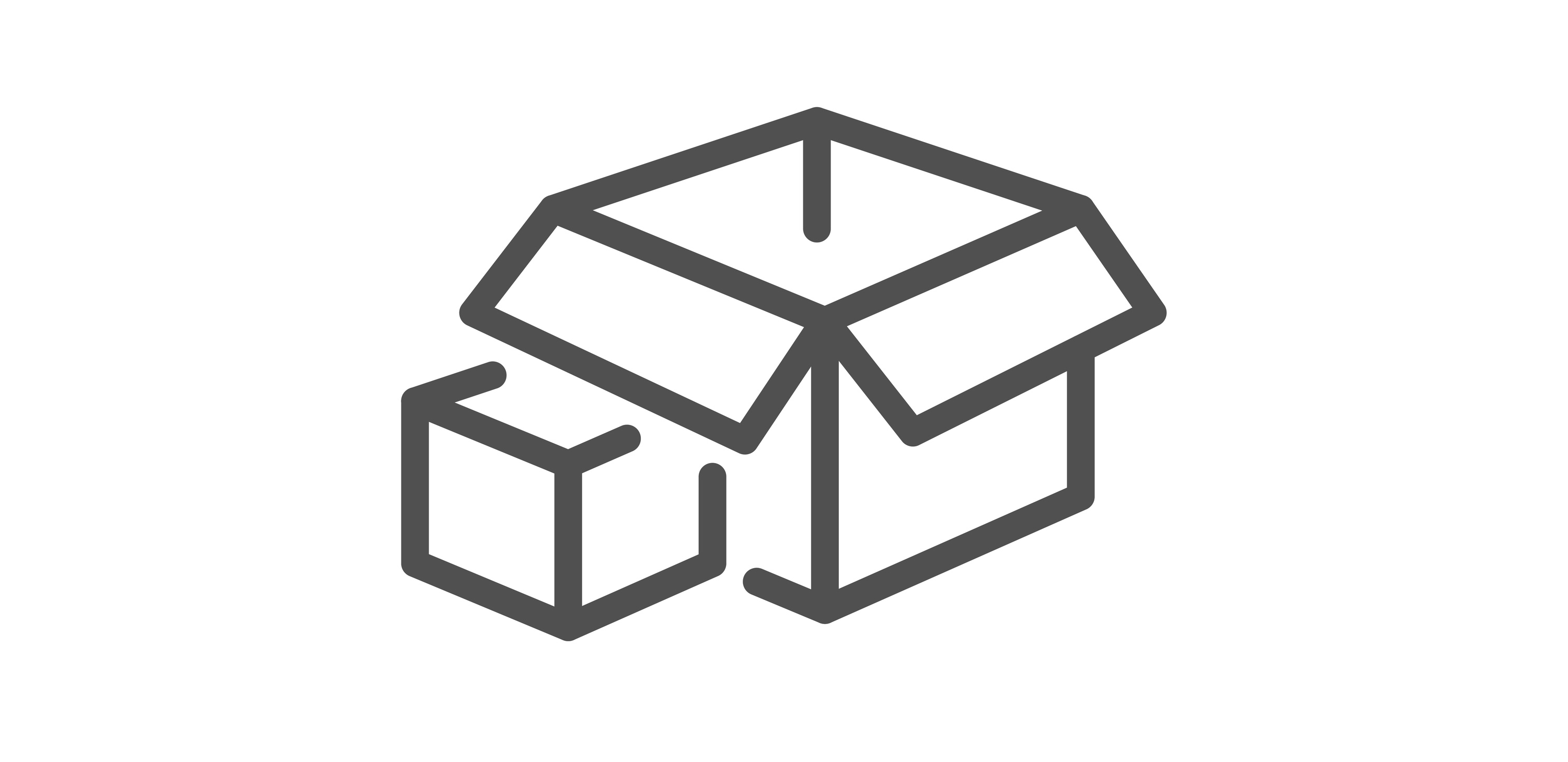 Shared Inventory
All your inventory is in a central database in Wrkmash. This means you can share it throughout your business. Your stock will adjust to sales online and in-store. You can assign specific locations for specific products and monitor your inventory in real-time.
Categories
Create custom categories and sub categories to easily keep tabs of your inventory. Manage these categories for quick access on your Wrkmash register and for better browsing for customers on your website.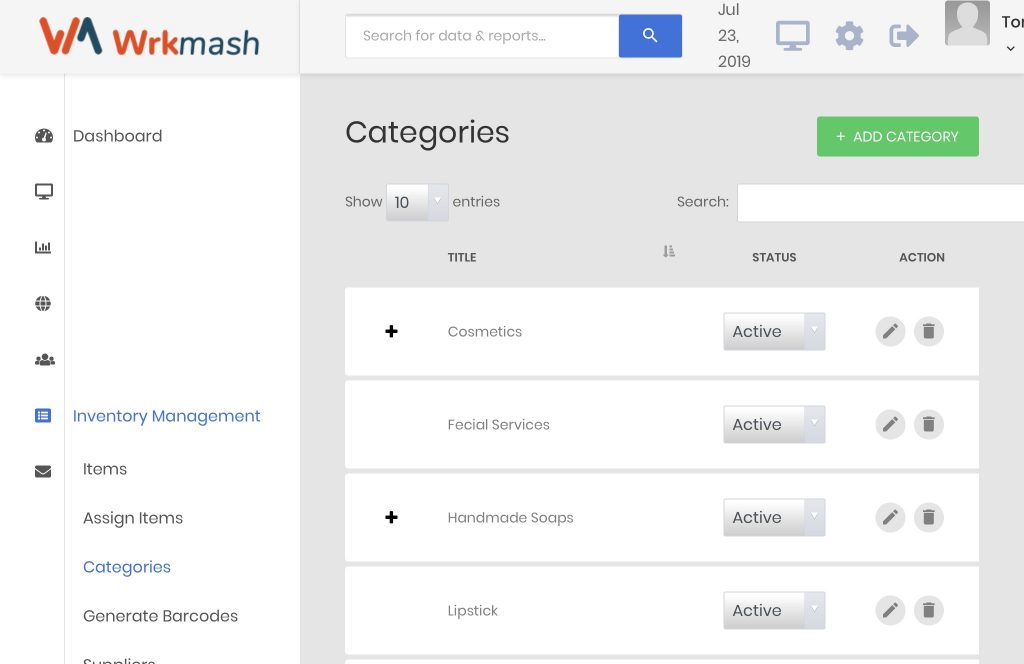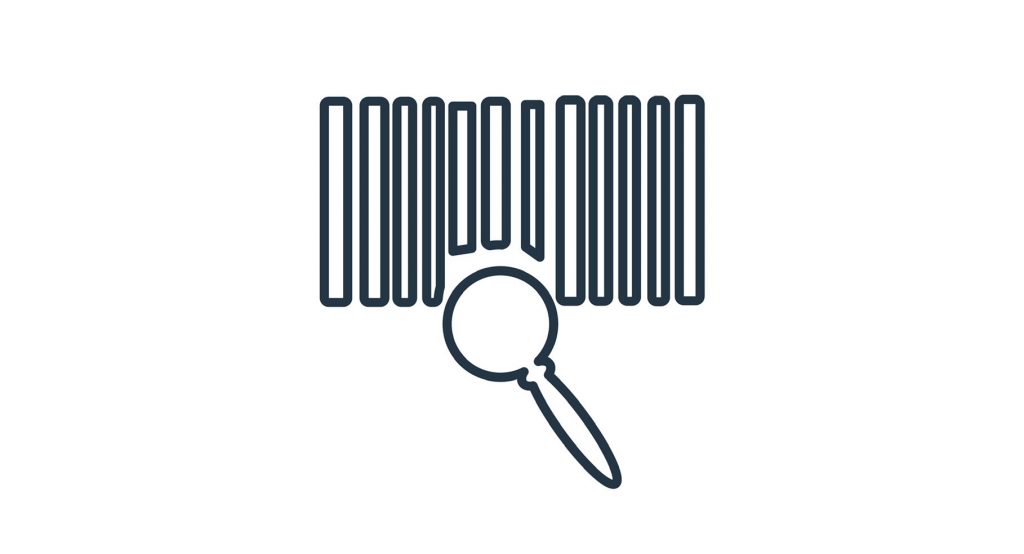 Barcode Printing
Wrkmash makes it easy to create a seamless checkout process. By assigning barcodes to your products, printing them and placing them, you can create a speedy and enjoyable experience for your customers.
Low Inventory Alerts
Never run out of product again! Create low-inventory warnings for your products and keep track of stock from store to store. Manage all of your vendors and deliveries and enjoy the flawless flow of your business.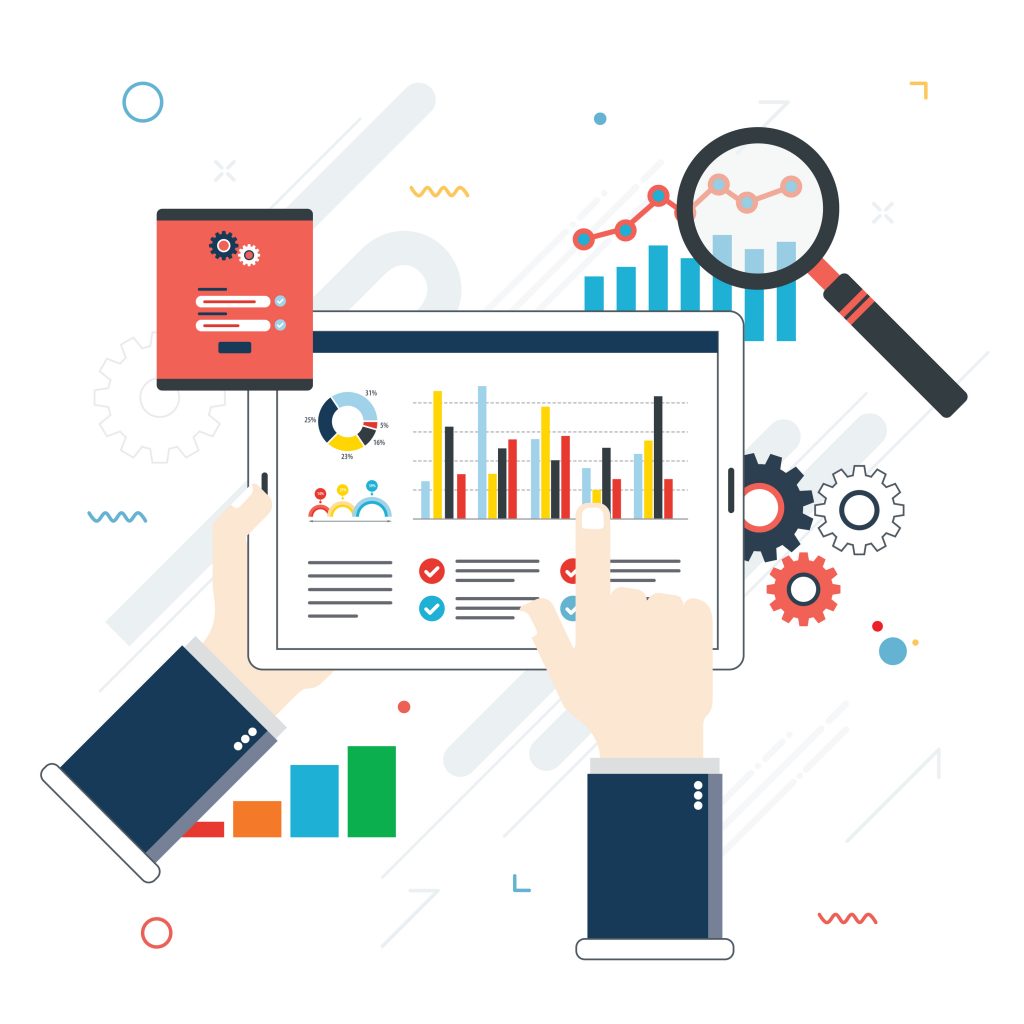 Wrkmash has changed my life. I can literally add inventory from my phone as its created and sell it online in an instant! Where was this when I started!?

U.S. Waste
Free 14 day trial. No Credit Card needed
Feature List
Complete product customization
Simple inventory import/export
Single input inventory
Manage across multiple locations
Create custom categories
Create barcodes for products
Assign inventory to specific vendors
Intelligent inventory management
Track stock counts
Only sell inventory you actually have
Offer customers product variations
Manage across multiple locations
Scan customer orders with your barcode scanner
Edit inventory from anywhere
Add products from your POS, website, or dashboard
Low-inventory warnings