Most small businesses have a very humble beginning without having a need to automate manual processes or hiring a bunch of staff initially. You probably had started your small business from your home too!
It's generally seen when a business starts to grow with the passage of time, it experiences a dramatic scaling effect as more sales channels are added through which the costs of the product come down as volume increases and the delivery costs per unit decreases as more the number of orders to be dispatched go up.
Although it feels great seeing the numbers multiplying every day, with the increased sales and market exposure comes substantially increased micro-level management and administration. In fact, small retailers can easily experience almost double back-office workload even when only a single sales channel is added.
For example, when its a brick and mortar retail business's decision to set up an online store as an additional sales channel, it will definitely open doors to higher revenue, but it probably might bring in extra work on the ecommerce part such as separate accounting, inventory management, and segmented customer management.
Hiring additional staff to handle the ecommerce side of your retail business could be a possible solution, however, it will again land extra efforts and costs on the payroll and human resources. In short, manual processes simply don't scale with your growing business. That means no matter how ambitious you are, you still have got only ten working hours in a day to handle few priority tasks.
And this is exactly where the need to automate manual processes comes in!
Why Should You Automate Manual Processes In Your Business?
With the above overview, it clearly shows that automation will save you efforts, time and money as you continue to grow your business. Plus, it also cuts down any chances of human errors so that you'll be in a much better position to handle scalability.
Whether your newly launched product becomes an overnight success, a well-executed marketing campaign lands you several customers, or even when your sales spike up in specific seasons, in such situations, you don't want to panic and scramble at the last moment to fulfill orders with out of stock inventory or unbalanced accounts!
Therefore, if you already have automated manual processes to counter chaos situations, not only you wouldn't have to rush to get things done, in fact, you and your staff can continue to operate the business engine smoothly and focus on areas that require strategic thinking.
So here are our 5 recommended ways to automate manual processes in your retail business.
1. Inventory Management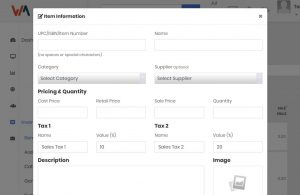 When your business is relatively new and small, chances are that you would have only a couple of products to sell with a good eye on your overall inventory including stock count, returns & damages, and a basic idea of when to order a new supply.
More or less, you are probably keeping all records on a spreadsheet document or might be using some basic inventory software. But as your business grows in the next few months, you'll begin to realize that things are getting off the track and you're naturally not able to keep inventory position in the best order. And if you're able to generate capital to expand during this time, you will definitely need a fully automated inventory management solution to make sure you never go out of stock.
Luckily, Wrkmash has a very easy to use inventory management module built-in that allows you to solve the inventory control problems by providing a single, fully-integrated system with one user interface, from which you can list your stock and seamlessly manage it.
So doesn't matter if you sell in-store or through an online store, Wrkmash will sync in real-time and will feed all inventory data into one place that is visible on a central dashboard.
2. Accounting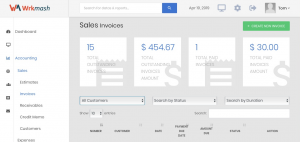 Having well-managed accounts that show an honest financial position of your business is the key factor that could make your business a success in the near future. This is because when you, as a business owner, have a solid grip on your business's finances, you are ultimately making sure that you are maintaining the income vs expenses ratio.
Like every other small business, it seems simple to keep your day-to-day sales, expenses, and credits on a spreadsheet in the beginning, but to really get on top of your accounting, it's best to have your inventory management solution to be integrated end-to-end with an automated accounting module such as Wrkmash Accounting.
This will immediately eliminate the need for any manual entries as well as all double entries can be seamlessly recorded and accounts could be reconciled. Thus, you would not eventually have to rely on your accountant to make sure each entry is recorded correctly.
3. Ecommerce and Online Sales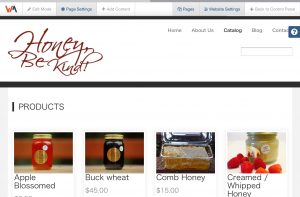 There's absolutely no doubt that ecommerce is becoming the future of modern retailing. And to make your retail business competitive, you need to enter this arena of online selling directly to your end consumers.
The problem with traditional retailers is that they don't have any automated and single system to manage entire operations of their business. So in case when such retailers plan to launch an online ecommerce store no matter they are small or large in size, they either hire few professionals to handle ecommerce or if they are a grown business, they would probably set up an entirely new department to manage only ecommerce operations of the business. And both solutions come at a very high long-term cost.
However, if you realize the need to automate manual processes in your business from day one if you have long-term expansion plans, you would definitely consider an all-in-one solution. With that said, Wrkmash has ready to launch an ecommerce website builder solution that allows you to start selling online in literally just a couple of seconds. The best part is that you don't even have to bother about any technical side of the implementation – just add the stock and you're all set to start selling to millions of potential customers online. Wrkmash comes packed with mobile commerce facilities, security, online payments, and customer management – all in a single intuitive dashboard!
4. Customer Service Management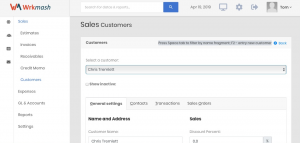 Investing in customer service is a no-brainer, especially if you are in direct consumer sales. You will mostly find many small businesses having absolutely no way to manage customer data and they would be using those @gmail.com or @outlook.com email addresses to provide customer support, which is okay for a sole proprietor business. But even if you are a single owner, free hosted emails look highly unprofessional.
What you actually need is a platform where you can not only keep all your customer data in one place but it also should be smart enough to automatically record data coming in from different sources such as online sales, POS sales, etc.
Currently, in the market, customer service tools come in so many shapes and size that it's hard to keep on top of all your customer interactions. That's where an add-on feature like email hosting plus customer management by Wrkmash can help automate the customer service process from one integrated customer support center. Not only you can receive support inquiries to a professional email with your business domain (@yourbusinessname.com) plus you can easily track and solve the issue if you're using Wrkmash where all customer data is very well-organized.
5. Data Reporting & Analytics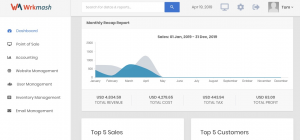 It's completely understood that you'll need to regularly analyze the growth and success of your business. However, with hundreds of data records being generated every day from sales, expenses and multiple other transactions, acquired data will become so huge that it will be super difficult to record such information but it will be impossible to analyze it manually.
Even if you assign a staff member to individually generate reports and analyze the results, you still won't be able to come up with an outcome. And we're talking about data from sources like ecommerce sales, inventory supplies, stock ins and outs, expenses, returns, refunds, and new payments, just to name a few.
You will be pleased to know that the Wrkmash platform is designed to actually help you automate manual processes in your business especially when it comes to handling data reporting and analysis. When you start using Wrkmash, you literally have access to all data in one click. You can filter data based on days, weeks, and months, and sort records based on different options. To summarize, with a built-in reporting and analysis feature, you have every aspect of your business in the palm of your hand.
How to Begin with Automation?
After reading the above tips, if you have finally made up your mind to completely automate manual processes in your business, start with identifying the areas that need to be automated in first priority – be it inventory, accounting, ecommerce or simply data management. By prioritizing the above areas, you will be able to conclude what needs to be automated first.
Using Wrkmash all-in-one small business platform is the perfect starting point that will help you to fully automate your entire business end-to-end. So let's get started with our free 14-day trial.