Point of sale, and much more
As a small business owner you've been 'nickeled and dimed' to death by service providers. Separate account for a website. Separate for accounting. Point of sale? You know the drill. And separate logins for all!

And they add up. Fast!
At Wrkmash we believe that it's not just wrong, it's bad business, and bad product design.
And we have a better alternative to save you valuable time and money.
All your work in one place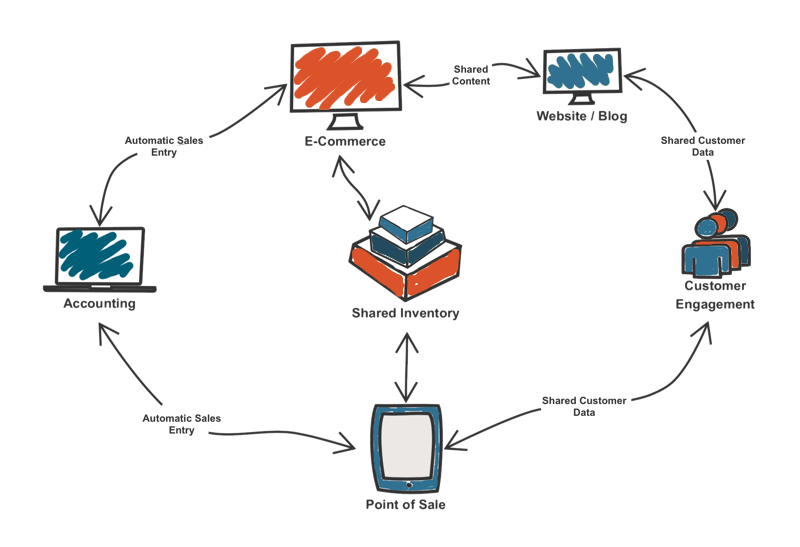 Wrkmash provides a single platform for Accounting, website, email, online store, point of sale and more. All in one place. All interacting with each other for a seamless experience. Best of all, you can start for free.
Best apps, at the best price
Each of our apps is a cloud based 'best of breed' app that we will put against any business app in the industry. Together they make the ONLY platform of its kind for small businesses. Plus, you get the best pricing structure in the industry.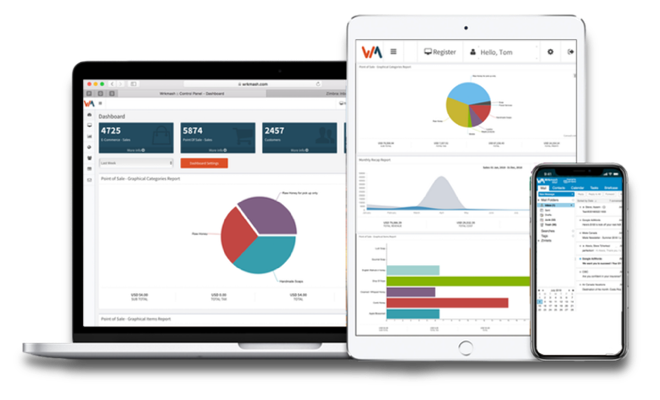 Robust iPad Based Point of Sale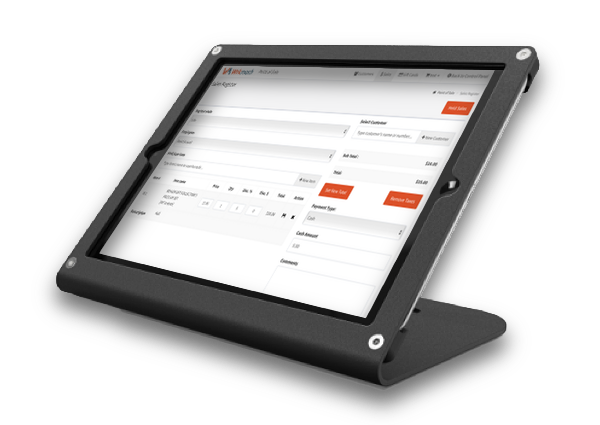 Load your products into Wrkmash just once and view your entire inventory from your Point of Sale. Take orders, apply discounts, reward loyal customers, print barcode labels and create product variations directly from the POS. Unlimited terminals, and unlimited locations. You can also move inventory between stores from our simple inventory interface. Best of all, every transaction gets added to accounting automatically so you don't have to make multiple entries. But don't take our word for it. Try it free without obligation.
All The Apps
Website
Stunning website designs for fast and responsive websites to show off your business.
Email
Domain based email so your business looks professional and credible.
Accounting
Robust accounting including GL, accounts, invoicing etc. All transactions from your stores are entered automatically to save you time.
E-Commerce
Upload your inventory and sell online with just a few clicks.
Point of Sale
iPad based point of sale. Unlimited terminals and store locations.
Inventory
Central inventory that updates based on POS or Online Store sales.
Try the whole suite for free for 14 days, without obligation, then keep what you want.

Use ONLY what you need. Pay ONLY for what you use.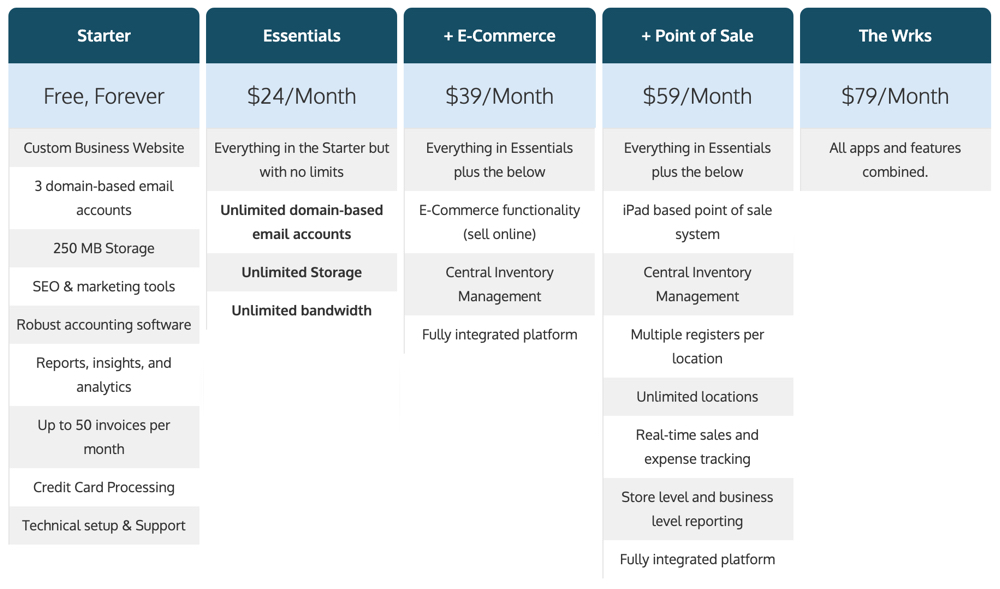 Click below to sign up now and get a free custom business website designed by our amazing design team!