The Backbone of your business
Proper accounting is the backbone of every business. Your business will not survive if you don't keep track of revenue and expenses diligently and accurately. You can't do that without a good, reliable and easy to use accounting software.
That's why we have made accounting the center of all the apps we offer at Wrkmash. It is also part of the Starter plan which is free.
Our accounting app is:
Cloud based, so you can access it from anywhere, and from any device.
Offers all the features you need to run your business, like invoicing, one click invoice payment, dozens of reports and many more.
Easy to use, so you don't need an accounting degree or an accountant's help to use it.
Part of an integrated business management platform so you don't have to make sales and revenue entries manually.
Invoicing
Create professional invoices from anywhere with Wrkmash. Accept all credit cards and other forms of payment directly in the invoice, so your clients can pay with one click. Track the status of your invoices and make your money faster. You can also set reminders so your clients can be reminded of unpaid invoices.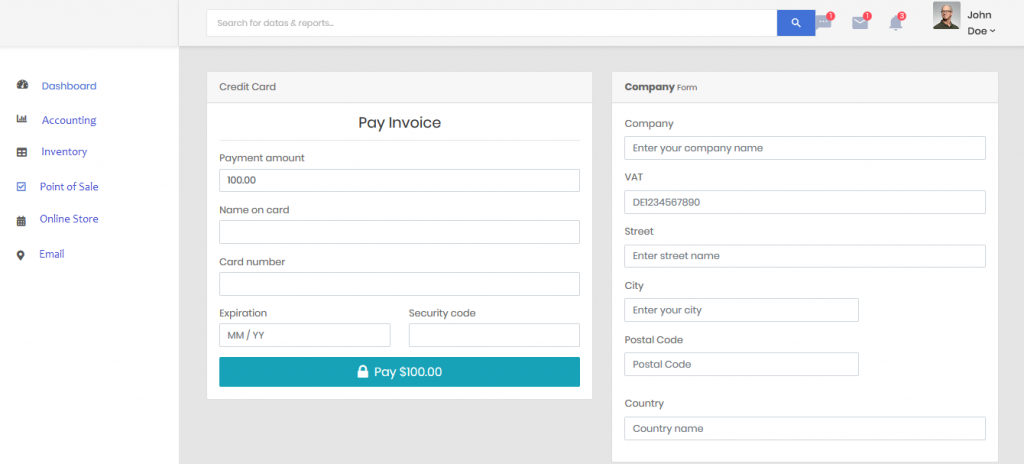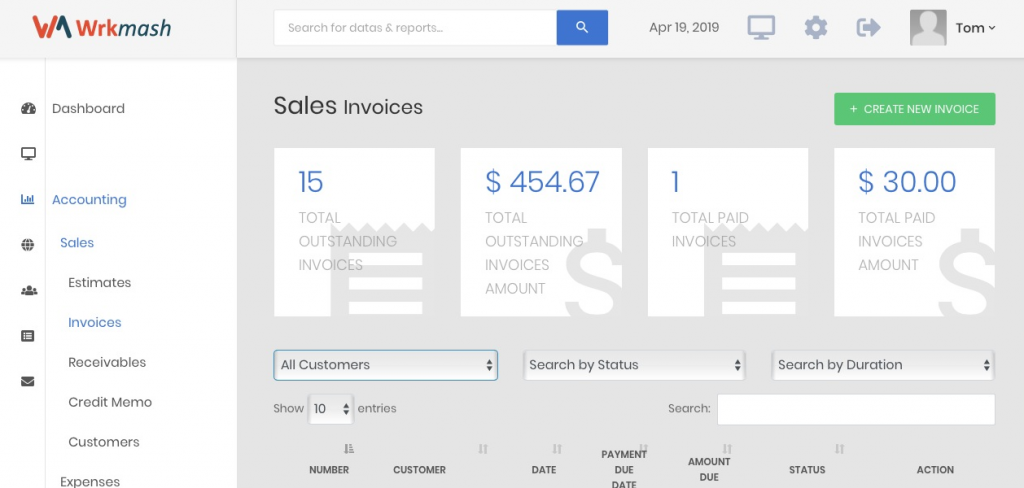 Estimates
Customize estimates for customers that you can simply turn into invoices. Make lasting customer impressions with our quick and simple tools.
Automated Bookkeeping
With Wrkmash, your transactions automatically appear in your book as revenue. Whether it's sales from the point of sale, or your online store, all transactions are entered in the accounting app automatically so you don't have to pull them into accounting like other apps. All your sales online, in-store and through invoicing will appear there, so you can focus on the real work that needs to be done.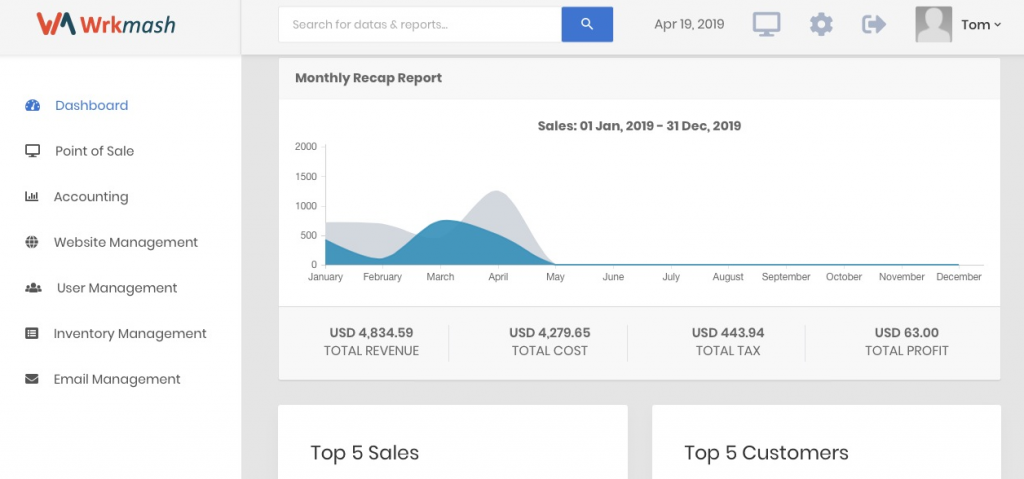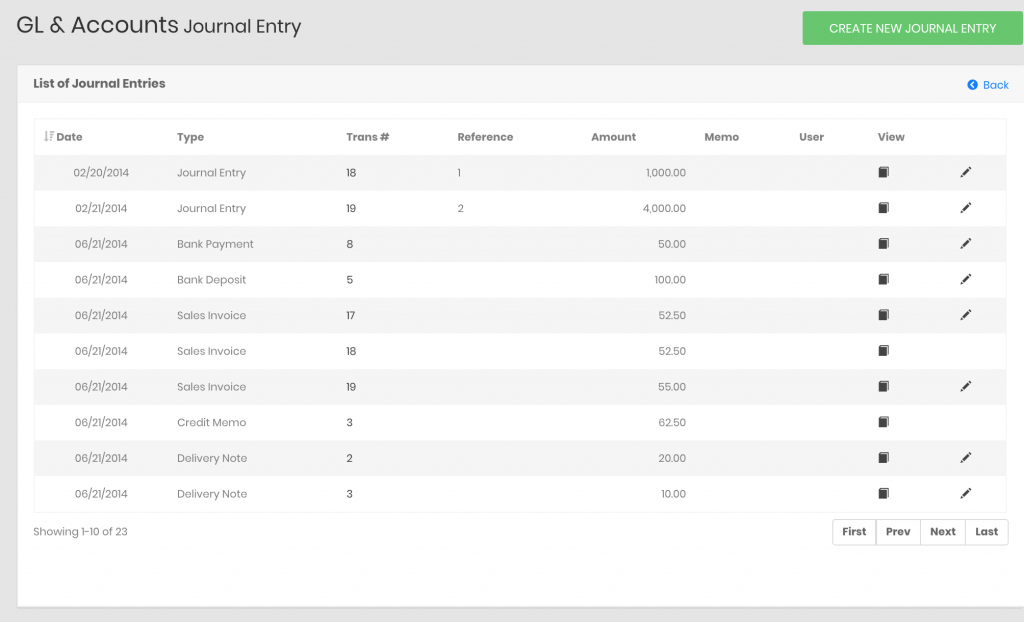 GL and Accounts
We make it simple and affordable to do all your work in one place. Journal entries are quick and painless with Wrkmash and we make it simple to set up your chart of accounts. Need help? Start a chat now and we will be with you every step of the way.
Reminders
Take advantage of reminders for invoices and for bills you owe. Never be left in the dark and miss another bill again, and collect on all invoices on time.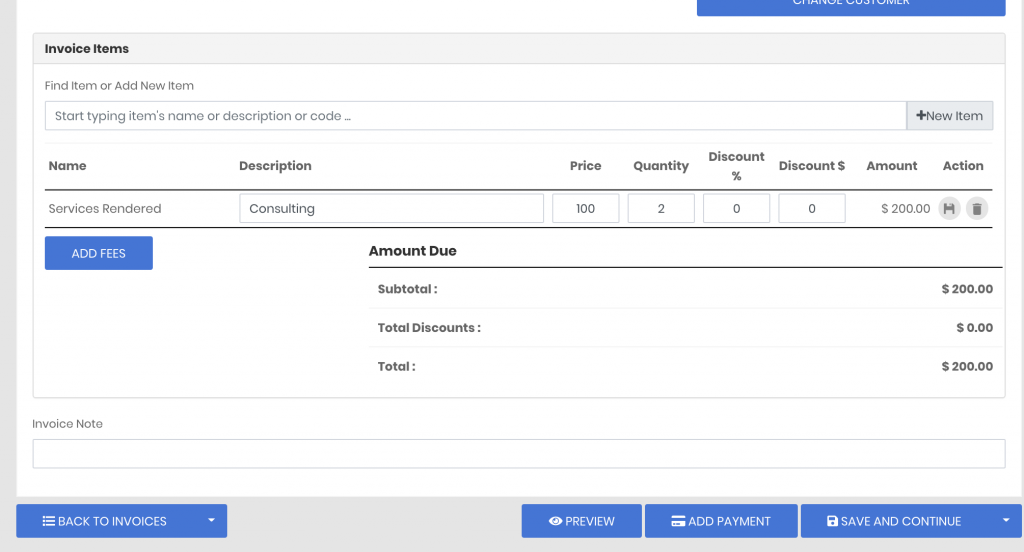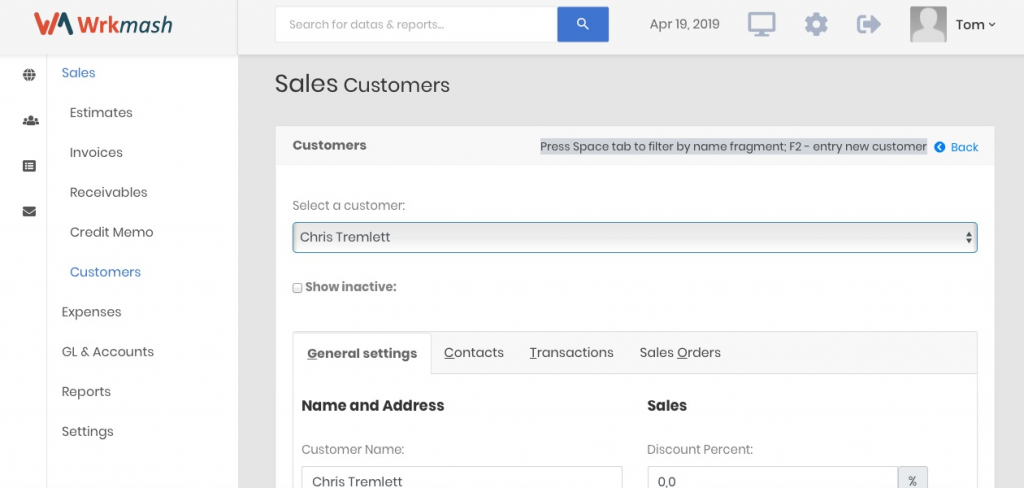 Customers
Wrkmash makes it simple to manage all of your customers. You can view insights right from the register or login to your control panel for more. Understand your demographic and how they spend their money at your business. Track trends and gain insightful information, so you can really boost sales and get ahead.
Try all these features and more for free and without obligation. Just click on the 'Sign Up' or 'Get Started' button.